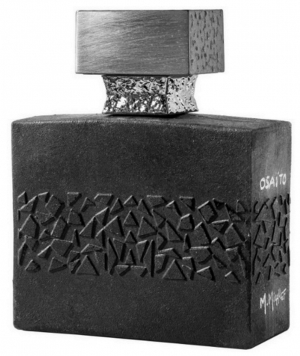 Osaito is the new fragrance from M. Micallef that was introduced few months ago in Milan during Esxence. This perfume opens with a citrus accord of moderate intensity. At the beginning it's more like a blend but after 5-10 minutes the sour and tart flavor of grapefruit starts to dominate. You don't have to wait long until Osaito reveals a handful of sea notes it consists of. It smells fresh and oceanic, with a lot of aromatic qualities to the stage thanks to assisting myrtle note. Anyway I wouldn't call this perfume marine because it's not. After some time the composition dries down to a woody part with some sandalwood and an accord described as exotic woods. From my side I would add that I smell driftwood. Drydown of Osaito is luminous and balsamic – it has a nice amber note settled on musky base. There is also a gentle feeling of spiciness. Come to think of it, new M. Micallef scent reminds me of Acqua di Gio by Giorgio Armani. It's not a bad perfume, just not something I would wear regularly.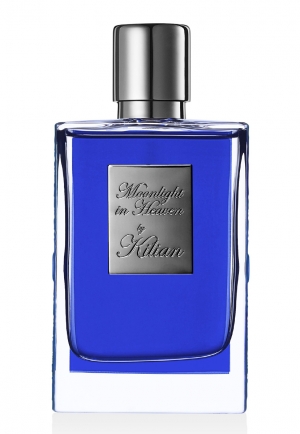 New fragrance in Kilian range is called Moonlight in Heaven and it had its premiere not long ago. The composition of this perfume opens with a lovely, fruity smell of mango. It's tropical, juicy aroma with a creamy, almost buttery undertone could make my mouth water. Very shortly a coconut follows the opening note and provides a sweet and powdery sensation. Grapefruit on the other hand provides a citrus vibe with a zesty touch that breaks the sweetness. After a while the composition turns more aromatic thanks to tonka bean and pink pepper. They emanate a nice aroma that blends together with earlier notes. Things get even more powdery when rice note joins the composition. Because of it this quite tropical blend gets a more foody feeling as to me the rice has a more boiled rice smell. Moonlight in Heaven absolutely doesn't compare to my favorite mango fragrance but if this short description of notes sounds good to you maybe it will be worth a try. The bottle on the other hand looks lovely with blue finish.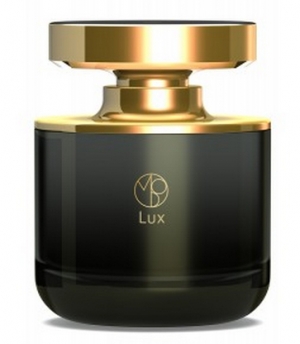 Mona di Orio Lux is a true perfume shape-shifter originally from 2006 (relaunched in 2015). This perfume opens with a vibrant aroma of lemon. It's a juicy and citric fragrance with a lot of zesty vibe to it. Petitgrain note gives it an extra uplifting twist that adds quite a lot of freshness to the scent. After a while some woody elements like cedar and vetiver entwine and provide more substantivity to this creation. Over the next couple of hours Lux shows its true colors, there are facets of green, there are some aromatic molecules involved too. In the drydown phase is when the most things happen. There is quite a lot of suave, sophisticated vanilla combined with luminous, resinous amber and balmy benzoin. Quite a big portion of musk is present there too. I don't know what it depends on but people on forums kept reporting that one day Lux was all about citrus freshness to them while some other time it evolved in more sultry, seductive and sensual direction. It's a very intriguing effect, isn't it?